The BB1000 and BB800 are two of the most advanced bidet seats on the market with a range of useful features designed to give the user a new level of personal hygiene with the greatest of ease.
The BB1000 and BB800 offer the same variety of features with the only exceptions being the BB1000 has a wireless remote control and built in deodoriser as standard.
The BB800 and BB1000 have a static weight limit of 21stone/ 133Kg.
Both models are CE, UL and UK WRAS certified.
Available in white with a round or an elongated* seat. All units come with 1 year manufacturers warranty.
*Please contact us if elongated seat is required
BB1000
£530.00Add to cart
(£636.00 inc. VAT)
Price includes delivery.
VAT exemption – click here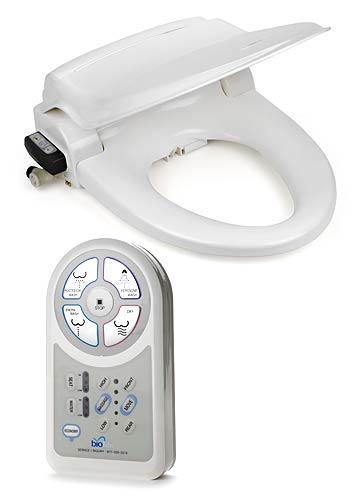 BB800
£465.00Add to cart
(£558.00 inc. VAT)
Price includes delivery.
VAT exemption – click here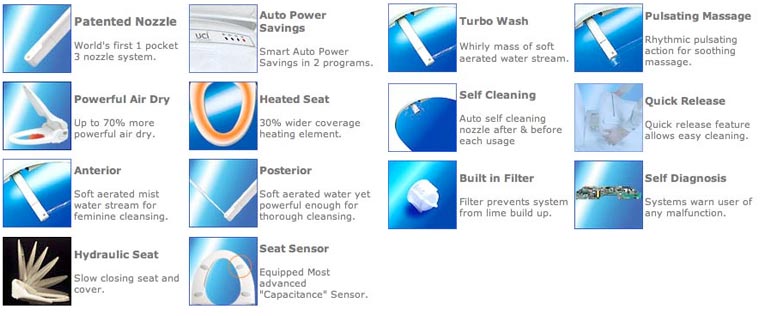 Information
You can order your bio bidet now with the peace of mind knowing that your online transaction is secure and safe.
Using the Paypal or your credit card you can be confident that every precaution is taken to offer a safe, fast and stress free process.
Paypal proactively identifies and filters out fraudulent transactions.
All you have to do is select which product you require. You will be taken to our checkout then to Paypal where you can enter your card details or pay via Paypal on their secure payment pages to complete your order.
Please not we only accept  UK orders.
Delivery Terms:
We will aim to deliver within five working days from receipt of order.
We will notify of any delay and ask if you wish to proceed with your order.
Returns:
We will replace or refund if you return the product to us within 8 days, only if returned due to quality or packaging faults.
After installation all bidets are non refundable due to hygiene concerns, other than failure covered by warranty.
Warranty:
All bidets are under warranty for one year from date of purchase. This covers component failure and build quality.
The warranty does not cover damage caused by improper installation, accident or misuse.Shipping costs for the return of goods are paid by the customer.
If you require further information please take a look at our FAQ page or contact us.