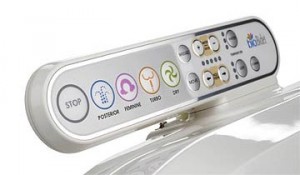 State of the Art
Our company offers you a "state of the art", luxurious, modern equivalent to a traditional bidet which simply replaces your existing toilet seat without the need for any extra space.
The Bio Bidet allows the users to cleanse and dry themselves whilst remaining seated.
A wonderful addition to any residence and a great aid to anybody with limited movement or disabilities.
There are so many benefits of using a Bio Bidet so why not click through our website pages to find out more about our revolutionary product.
Buy Direct
You can now buy online direct from Ideal Hygiene including VAT exepmtion for customers with disabilities or chornically sick conditions